DR. STEVEN C. RIGGLEMAN, D.C.
Dr. Steven Riggleman graduated from Logan Chiropractic College, now Logan University, Chesterfield, Missouri, in 1972. He is a Fellow, of the International Academy of Medical Acupuncture, Certified in Dry Needling by the Dry Needling Institute, a graduate of the American Functional Neurology Institute, and certified as a Doctor of NeuroMetabolic Sciences by the International Association of NeuroMetabolic Professionals.
Dr. Riggleman has practiced in Harrisonburg since 1972. He participates in post graduate studies several times a year in order to bring to his patients the most current and cutting edge technology available.
WE ARE POWERED BY COMPASSION & SERVICE
MEET OUR HARRISONBURG STAFF
ROSEMARIE - OFFICE MANAGER
Hello, I am Rosemarie. I am the office manager of Riggleman Chiropractic and Acupuncture Clinic. I have been employed with Dr. Riggleman since 1981. It has been a joy working with our patients and learning to know so many wonderful people in our community.
I have seen chiropractic and acupuncture care improve the quality of living for people of all ages, from infants all the way up to our young, ninety year old patients.
I would like to thank Dr. Riggleman for giving me the opportunity to receive such valuable experience in the healthcare field.
MARCI MULLINS CHIROPRACTIC ASSISTANT
Hello, my name is Marci and I have been with Dr. Riggleman for almost 2 decades. I currently work in the office 3 days a week as a chiropractic assistant mainly performing the therapy and making sure our patients are happy and comfortable during their office visits.
I am the mother of an energetic teenage boy and enjoy spending time with him and my family. My physical and mental health are my top priority in my life (besides my son of course). I maintain my health by regular adjustments from Dr. Riggleman, walking the country road near my home, yoga and laughing with my husband.
As a child, my main goal in life was to find a way to help others. I have been able to achieve this personal goal through my position in the office. It is a true joy to help people and see the improvement that our office provides.
MANDY MACE CHIROPRACTIC ASSISTANT
Hi, my name is Mandy Mace. I am a chiropractic assistant here at Dr. Riggleman's office and have been working here since 2007. I've lived in this area my whole life. 
 I am married to Jimmy, a JMU graduate, who now has his own business. I have twin sons who are now 20 years old and love spending time with family and my 3 dogs. I have a great job with a great atmosphere and enjoy working with such a wonderful staff. 
 I am a firm believer in chiropractic care and have introduced the care to both my sons and my husband. I have the opportunity to do therapy on our patients and find it satisfying to hear their stories of success. What a pleasure to go home knowing that you helped make a difference in someone's life.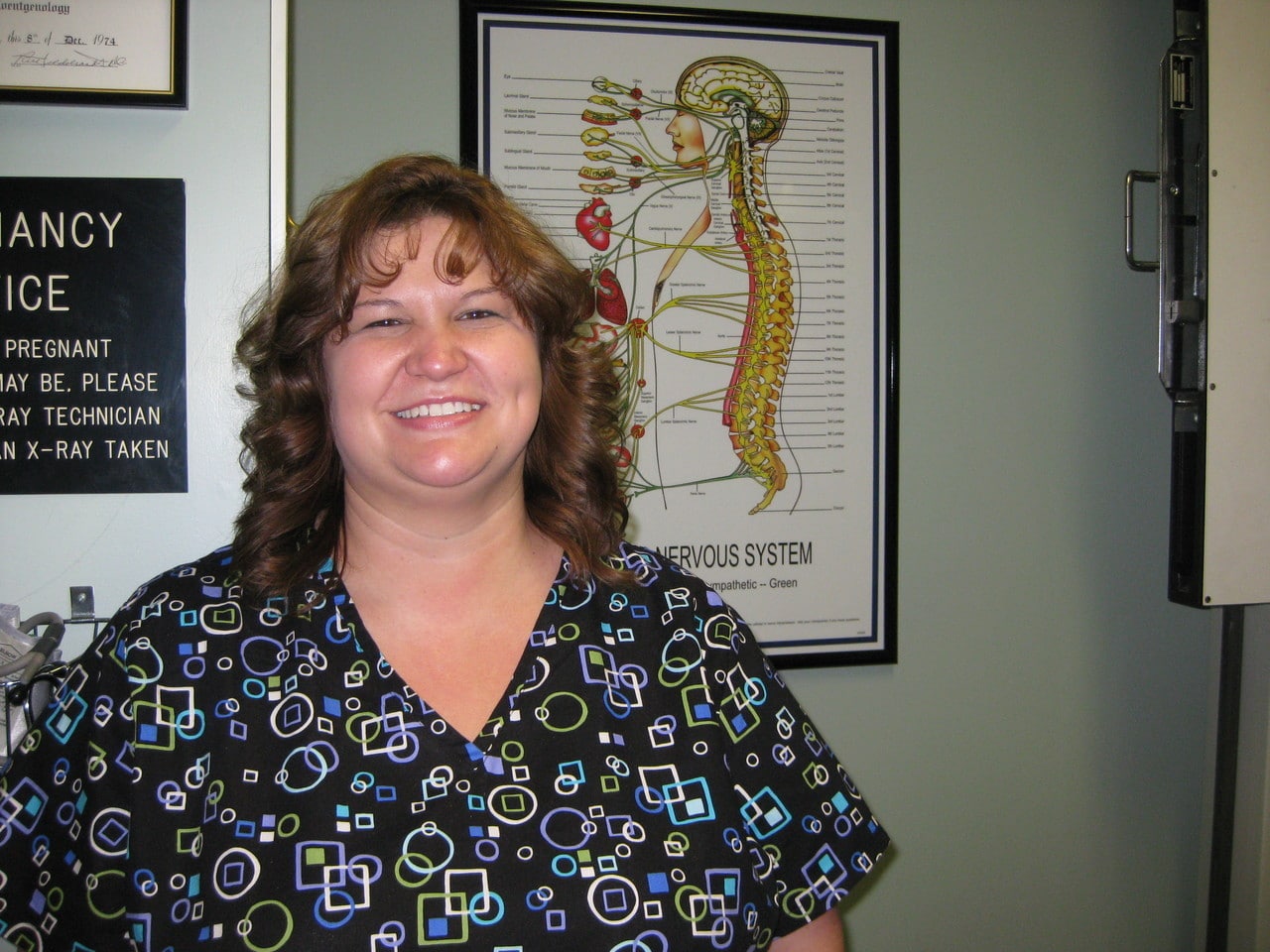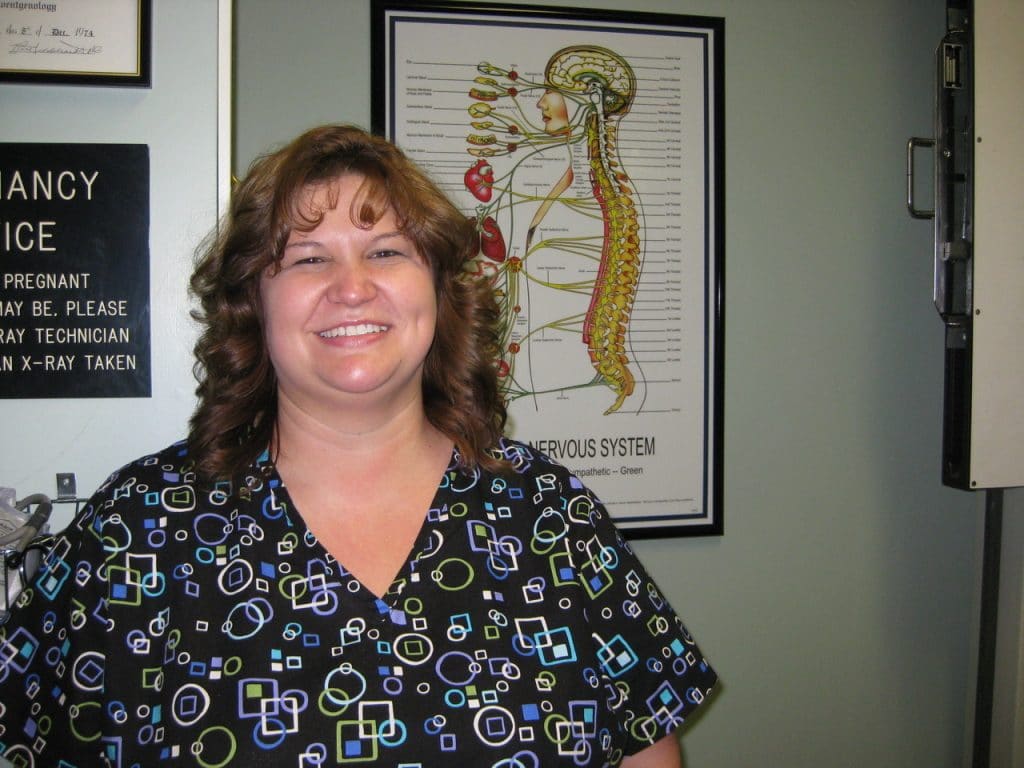 MISTY ROADCAP CHIROPRACTIC ASSISTANT
Hi, my name is Misty Roadcap. I am a chiropractic assistant here at Dr. Riggleman's office. I have lived in this area my whole life. I am married to Danny and have 3 daughters. In my spare time, I enjoy music and spending time with family, friends and my pets.
 I have been at Dr. Riggleman's since 2011 and have seen the many benefits of chiropractic care. During my time here, my husband hurt his back and came in for care. After receiving therapy and following Dr. Riggleman's plan, he was pain free. I enjoy talking with the patients and being a part of their therapy to help improve their lives. I am very happy to be helping others.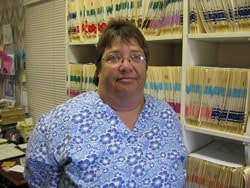 LAYLA GRAVELY INSURANCE SPECIALIST
My name is Layla and I am the Billing and Insurance Specialist. I was born and raised in Gaithersburg, Maryland. My husband and I decided to relocate to the Harrisonburg area in 1989 to give our children a safe and wholesome place to grow up. My children are now grown and my husband and I are busy taking care of my parents who recently relocated to Harrisonburg. When I have free time I enjoy crafting, reading and gardening.
I have worked in the medical field for 21 years, 12 of those years have been with Dr. Riggleman. I take care of insurance, billing, medical records, form completion and lots of other assorted duties. If you need assistance with any of the above, do not hesitate to contact me.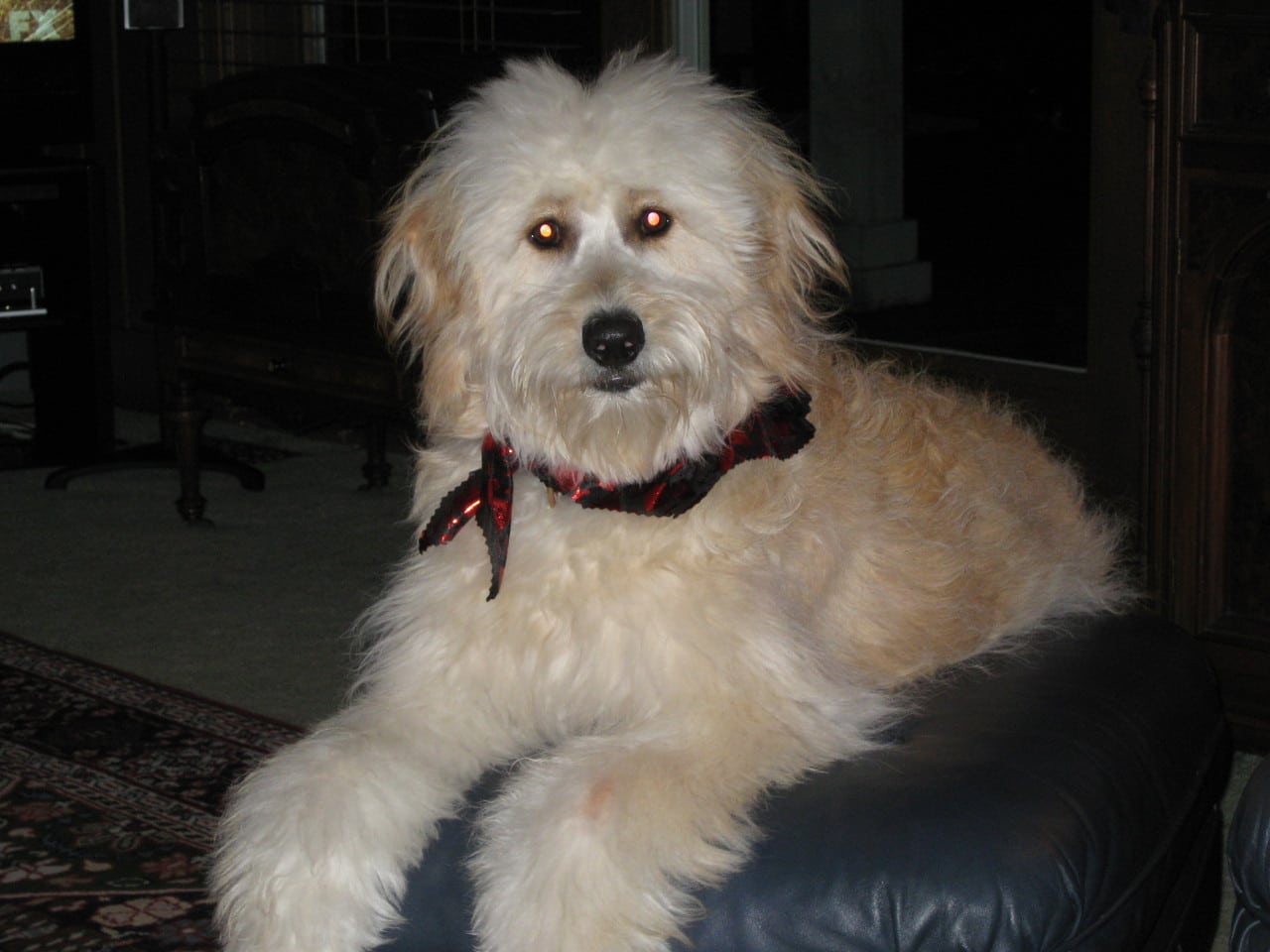 Hi, my name is Raylon. I am the new kid on the block. You may know my boss, Maverick. Well Maverick has taught me well about grounds security so you may see me out and about doing an inspection. Only thing is, I am not a "morning" dog so I usually do not come to work until the afternoon shift. I don't move as fast as Maverick either but I seem to still get the job done.